BEACH SPECIAL BEACH SPECIAL
Relax on one of our tranquil beaches on the Caribbean side of the island for a day.
There's a restaurant, beach chairs, umbrellas and other facilities on the beach.
I will take you to the beach and back to the cruise ship at the end of the day.
This beach special opens in December 2022 to the end of April 2023
Contact: lawrenceofantigua@gmail.com or lawrenceofantigua@yahoo.com
Lawrence of Antigua has been in business of providing guided tours of Antigua since 1987. For over 20 years, we have offered courteous, prompt and efficient service to our guests, in air-conditioned comfort. We are prompt, reliable, affordable, and very experienced.
Lawrence of Antigua caters to individuals, family or group tours. We cater for weddings.So, if on holidaying in Antigua, visiting from a cruise ship, or just in-transit for a few hours we can take you on a specially design tour of our island.
Lawrence of Antigua has a new service that cater for disabled passengers even if they cannot get out from the wheelchair.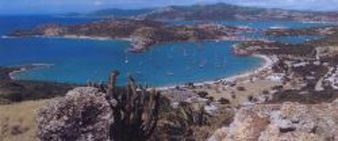 Interested in snorkeling one of our coral reefs or just want to relax on one of our 365 beaches? Let Lawrence of Antigua be your guide. We know the island and understand the needs of our visitors.
If your private yacht is docked on Antigua for the Classic Yacht Regatta, Sailing Week or the Antigua Charter Yacht Show, let Lawrence of Antigua cater to your transportation needs.
The new norm, stay focus and follow all protocol.
E-mail: LawrenceofAntigua@gmail.com
lawrenceofantigua@yahoo.com
Please note that island tour can be done with the following group and the relevant tour guide we will have available. French, Spanish, German, Italian, Bulgarian and Russian.
Please note that all the above tour has to be group tour. Contact Lawrence of Antigua for more information.